A Proven and Trusted Technology
The leading disinfectant technology in human healthcare is now formulated to meet the needs of companion and farm animal health. With powerful surfactants, and rapid and realistic contact times, Accelerated Hydrogen Peroxide® (AHP®) annihilates pathogens while remaining gentle on humans and animals.
Free Resource: AAHA Biosecurity eBook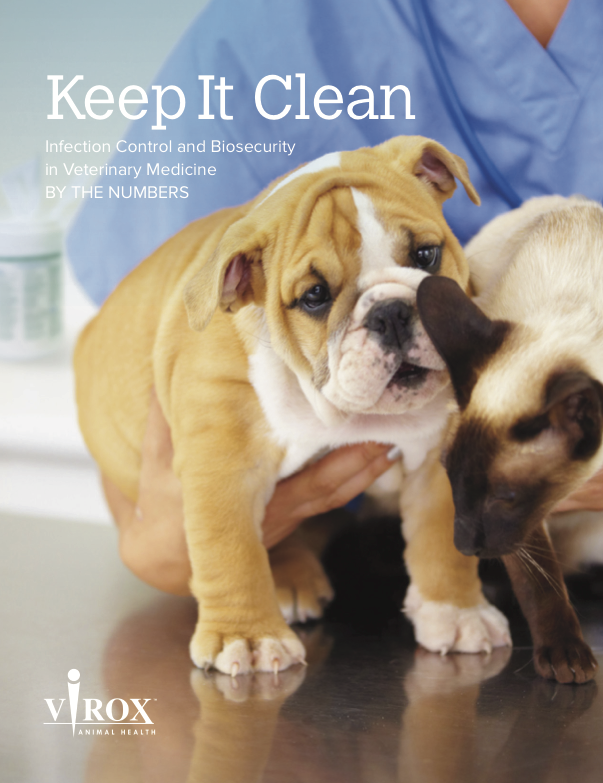 Virox is proud to collaborate with the American Animal Hospital Association to deliver informative and usable content, such as Keep It Clean, a 24-page guide to Infection Prevention and Biosecurity. Keep It Clean is intended to be a resource to the veterinary community, to educate and inform, and to raise awareness for infection prevention.