A Proven and Trusted Technology
The leading disinfectant technology in human healthcare is now formulated to meet the needs of companion and farm animal health. With powerful surfactants, and rapid and realistic contact times, Accelerated Hydrogen Peroxide® (AHP®) annihilates pathogens while remaining gentle on humans and animals.
Latest News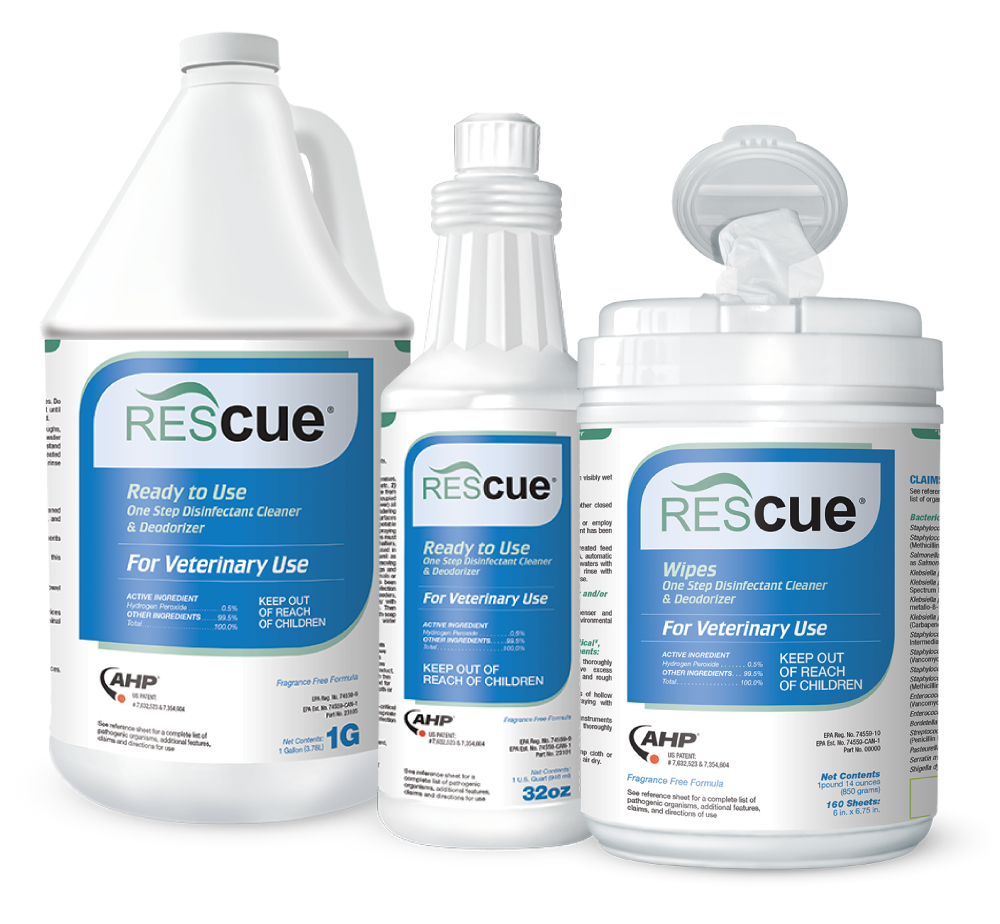 Rescue™ is now available in Ready to Use liquids and Wipes! Virox Animal Health™ is thrilled to announce the launch of our Accelerated Hydrogen Peroxide® (AHP®) disinfectant, Rescue™, disinfectant cleaners in Ready to Use Liquids and Ready to Use Wipes in the veterinary, shelter and kennel markets.